Formerly Dab Hand Radio.. Same people, new name! We DO NOT repair DAB Radios!



1. When you radio is in my charge I will take care of it as if it was my own.
2. All my work has a 12 month guarantee. Where a 12 month guarantee can't be offered the customer will be informed and the reasons given.
3. In the event of a claim being made during the 12 month guarantee period I will organise the collection of the radio and its return. It is the customer's responsibility to pack the radio in suitable 'courier proof' packaging... Double walled box, double boxed with plenty of bubble wrap.
4. I will pay for the return because I'm confident that there won't be, and so far there hasn't been, many incidences of guarantee claims! The repair will be free of charge.
5. If the repair can't be made an alternative solution will be offered which will not be a refund unless there have been exceptional circumstances arising from the claim.
Please bear in mind I will have worked on your Project/radio for some considerable time and may well have gone to some expense obtaining spares/parts for the job. As a small business my resources are not bottomless.
6. The guarantee relates to work carried out. It does not cover situations such as the customer changing his/her mind once work has started or decides that at the end of the project he/she doesn't 'like' the work done. I keep in touch with customers before, during and after a project starts. Progress is monitored via the LIVE web cam and by photos published daily on my FACEBOOK page. The customer therefore has no grounds to claim that he/she was not up to speed on progress and what was happening to his/her property.
7. Any reasonable claim/issue arising out of my work will always be sympathetically dealt with. I value good customer relationships. After several years in existence I now class many of my customers as friends!
8. If a radio is damaged in transit to the workshop I will claim for the loss/damage through the Courier Insurance. No refund will be given to the customer until the damage claim has been successful. NB I reiterate... Please bear in mind the packaging has to be top notch when sending a collected radio back to me and it may void the insurance if you the customer haven't packaged it correctly!
9. I have comprehensive Business Insurance which covers me and the customer in the very unlikely case that a radio is destroyed in or stolen from my workshop.
10. I have Public Liability Insurance up to £1 million so in the very unlikely scenario that one of my radios/workmanship causes a catastrophe and, for example, causes a fire and burns your house down, both you the customer and me are covered.
11. By sending me your radio for repair, restoration or estimate you agree to me working on the radio and we will have established a 'contract' whereby I will endeavour to complete your repair/restoration/project to the best of my ability keeping you informed of progress (and challenges!) as the work is done. If you miss your allocated 'Slot' for the build/repair/Project you will forfeit your deposit so I can defray costs incurred.
12. Where an estimate is given the final fee for my work will be as per the estimate. In the event of something cropping up which means extra expense may be incurred I will inform you first and not present you with an unexpected bill.
13. Any radios left with me for an estimate and/or restoration or repair work will be returned to the customer in due course. Any left with me for an extended period of time (Over 12 months) and/or where I have lost touch with the customer or vice versa, will be used as spares/sold to defray costs. See 11 above re Deposits
A missed Slot means missed income for me!
I will of course try and re-establish contact before the radio goes to the great grave yard in the sky… The record was a radio I moved house with and kept stored in our loft…..Nine years before I finally disposed of it! (And then came the phone call from the owner…urgh!)
14. Payment to THE VINTAGE RADIO REPAIR SHOP will be by cash on collection, via PayPal or by CARD MACHINE PAYMENT. Don't come to the workshop expecting to take goods/radio away if you are paying by cheque! I do not accept them!
13. TIME! Each radio I do can take minutes to repair or weeks to restore. Time scales can be very lengthy. If you are looking for a quick fix please look elsewhere. I have some jobs here in the workshop which have been here for over three years..... I do try and get things done as quickly as I can but THE VINTAGE RADIO REPAIR SHOP is a hobby business and not constrained by commercial deadlines and corporate production lines.
14. Finally, I have an extensive collection of spares and spare
radio cases and sometimes I can substitute a better quality case
or incorporate similar better quality parts into your radio.
The bottom line... I'm a reasonable chap who loves radio and enjoys my work. I'm not out to 'do' anyone and will endeavour to meet every customer's expectations. I'm human, sometimes I might not match those expectations and if so, I sincerely apologise. However, so far so good and I have many, many satisfied and happy customers across the world. My aim is to keep this reputation!!
PLEASE READ MY TERMS AND CONDITIONS….



My very best wishes Dave Shaw
July 2023
Updated from the original Dab Hand Radio T's&C's dated 2013
The Vintage Radio Repair Shop 2023






The Vintage Radio Repair Shop
Telephone 07889456524 Email: info@vintage-radio-repair-shop.co.uk
For all your repair, restoration and servicing needs for Vintage Valve Radio
Based in Stockport, Cheshire N.West England but offering Nationwide Service!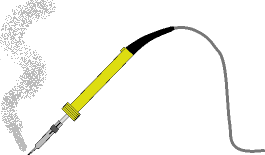 HOME ABOUT GALLERY CONTACT US