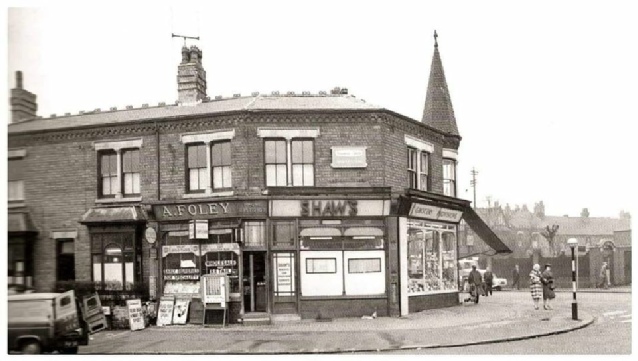 My grandfather in Ireland used to build his own radios and introduced me to the world of listening to far and distant radio signals from around the world on short wave, the joy of building crystal sets and tapping away at my first Morse code buzzer.
My dad too had an active interest in radio and ran a small radio and TV shop in the 1960's on the corner of Gowan Road and Alum Rock Road in Saltley, Birmingham, under the 'Broadmead's' franchise. (Photo Above).
I spent many Saturdays and school holidays there helping the radio engineer (who later became Uncle Ray when he married dad's sister!) It's here that I first grew to love radio and learnt how to fix them under Uncle Ray's supervision.
By the time I left school dad had moved on from the shop above (it never made any money!) and I began a career in teaching but never lost my love for radio. I became an active Radio Amateur, callsign G0PUD and have continued to build up my skills and knowledge over the years through study and experience. I'm 'on the air' everyday from The Workshop making contacts with fellow ham radio operators all over the world.
On my retirement from teaching I started Dab Hand Radio as a small hobby business which has now morphed into The Vintage Radio Repair Shop. I changed the name after ten years trading only because Dab Hand Radio was getting far too many requests to repair DAB radios! A business should say what it does with its title so hence the change! To see many of my past work and Projects please visit THE GALLERY.
Every job is bespoke, is numbered, will have it's progress photographed and shared with you the customer in our MEMBERS AREA. You can watch the progress live via the web cam. Each job can be very time consuming, creative and challenging, especially when a project such as a full original restoration, DAB or Internet Radio is approached. Often a project does not reflect the time I've had to put into it. Prices reflect the skills and knowledge required to complete the work and also the time the Project can take. I have very low overheads, working from my home workshop, but prices do have to reflect all the effort put into each job. I love what I do so the financial aspect, although important, isn't my main motivation. All my work is guaranteed 12 months as a minimum and all is of the very highest quality. Please be prepared to wait for your Project to be completed. If you need a 'quick fix' please try elsewhere.... Quality takes TIME!
I look forward to hearing from you!





HOME WAITING LIST GALLERY TERMS & CONDITIONS CONTACT US

Formerly Dab Hand Radio.. Same people, new name! We DO NOT repair DAB Radios!

About… Established in 2010 but with a previous long heritage!
The old shop in Birmingham…..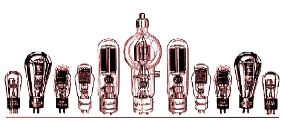 Telephone 07889456524 Email: info@vintage-radio-repair-shop.co.uk
The Vintage Radio Repair Shop 2023






The Vintage Radio Repair Shop
Based in Stockport, Cheshire N.West England but offering Nationwide Service!
For all your repair, restoration and servicing needs for Vintage Valve Radio
Email: info@vintage-radio-repair-shop.co.uk



There's another generation on the way!