Welcome to
The Vintage Radio Repair Workshop
For all your repair, restoration and servicing needs for Vintage Valve Radio
Telephone 0161 285 1600 Email: info@vintage-radio-repair-shop.co.uk
Based in Stockport, Cheshire N.West England but offering Nationwide Service!

Formerly Dab Hand Radio.. Same people, new name! We DO NOT repair DAB Radios!




OPTION 1.
RADIO SERVICING & *MINOR*REPAIRS
are included in 'Standard service & Safety Check'
NB ..This Option is for radios which are 'working' but you are not sure it is safe or you wouldn't leave it on for a long period of time? It may 'smell' hot and might be looking tired?!?
If you have an old family heirloom that belonged to grandma and grandad or you have found an old valve radio on eBay or in a vintage shop and want it serviced and safety checked, then this is the Option you want.
Waxy capacitors replaced, new fused mains lead fitted, valves tested and replaced (most valves cost included, its just 'difficult' to source valves which incur extra cost) resistors checked, tuning gang service re-strung if required, all internal parts checked and replaced if required plus sundry adjustments and re-alignment, dial lights etc. Minor issues repaired.
The radio should be WORKING. If not go to OPTION 2…..
£145 VAT included and 12 Month Guarantee
OPTION 2.
FULL REPAIR AND RESTORATION
This incorporates all that is included in the Standard Service and Safety Check but you be advised by estimate of any potential further costs. These might include new valves and/or difficult to source parts. Some sympathetic restorations require extensive re-building work.
THIS OPTION INCLUDES attention to the radio case. Restoration of the wood and/or bakelite plus repairs/re polishing as required. Most will be refinished in Danish Oil/Varnish/French Polish
From £245 (but often up to £450+ or more so contact me!)
VAT included and 12 Month Guarantee
(The actual price you pay will be related to your estimate which I can only judge when I have inspected the radio. As a guide prices are normally in the range of £175 to £400 depending on the age and condition of the radio. Please ring me or email me to discuss!!

HOW TO TO PLACE AN ORDER…….
SEND ME AN EMAIL WITH YOUR REQUIREMENTS AND WE CAN DISCUSS POSSIBILITIES . I can't do 'quick fixes' due to demand!
A £30 DEPOSIT IS REQUIRED TO BE REGISTERED ON THE LIST!! (DEDUCTED FROM THE FINAL BILL)
HOME ABOUT GALLERY TERMS & CONDITIONS CONTACT US





PRICES CORRECT AS OF SEPTEMBER 2022

ADVICE & SUPPORT
RESCUE SERVICE!
FANCY DOING IT YOURSELF??
OPTION 3 . DAB/FM/BLUETOOTH CONVERSION
This Option converts your vintage radio into a fully functional DAB/FM/Bluetooth Radio. It will be for radios that are beyond economically viable traditional restoration or repair yet still have a sentimental value and deserve to be in daily use!
It retains originality and still looks the same*
Modern internal components are used but also a large proportion of the existing radio is retained. Normally the internal speaker is used and the knobs (volume/tone/waveband etc) switches work as they should. This option retains most of the originality and that warm sound of the radio. *A small digital display can be incorporated either under the original dial or on the back panel, at your choice.
Modern DAB/FM/Bluetooth internal rebuild… £265 inc VAT included and 12 Month Guarantee
NB I still have a few DAB/FM/Aux modules (no Bluetooth) left over so these are available and can be installed in your radio for £185 whilst stocks last! Limited number… Ring for details!

OPTION 4. INTERNET RADIO CONVERSION
This includes DAB/FM/Bluetooth as above but also incorporates an internet radio tuner. New 'ALEXA' Option available.
NB Sometimes I can do this conversion and route the new digital
radio signals through the existing analogue valve circuits.
Ring or email for details.
£355 VAT included and 12 Month Guarantee

OPTION 5. BLUETOOTH CONVERSION.
Turns your old vintage radio into an active Bluetooth speaker. This includes using the original internal speaker (keeps that rich sound!) and incorporates the existing on/of switch and even a volume control. No digital display needed. No changes to the look of the radio.
NEW!! ALEXA Option from £145 Ring or email for details!
£135 ( and case refurbished)
VAT included and 12 Month Guarantee
NB This Option can include smaller radios and vintage transistor radios. Please ring for details.

SHIPPING… All prices above are subject to shipping costs via courier from £30 per item inc insurance and packaging (Prices can vary due to the value of the item being sent).
NB.. Due to potential risk of damage caused by modern mechanised shipping systems PERSONAL DELIVERY AND DROP OFF TO THE WORKSHOP IS PREFERRED. It's worth it in the end! Sometimes I might be able to meet up half way etc at a nominal 35p per mile plus a cup of coffee!

The Vintage Radio Repair Shop 2022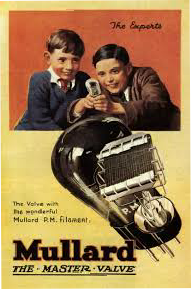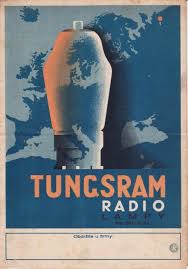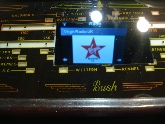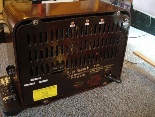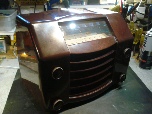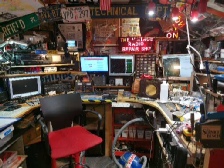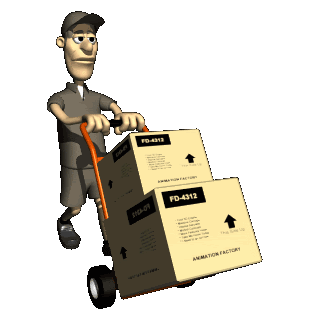 PLEASE NOTE.. The vast majority of my work is 'COMMISSION' based in that I restore your radio for you. I can supply spare parts and other items for fellow restorers. Ring or email me for availability…
TEL: 0161 285 1600 email: info@vintage-radio-repair-shop.co.uk

ITEMS FOR SALE!!!! I do have a small stock of 'ready to go' vintage radios for sale from time to time..
The list is constantly changing so ring or email for details.
All have a 12 month guarantee! Please ring for availability as of September 2022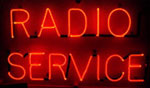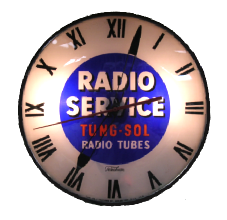 Considering doing it yourself???
Advice and Help is available by becoming a Patreon Apprentice!
Click here for details..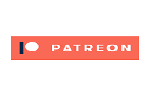 PATREON UPDATE!! My Apprentice Scheme offers you the opportunity to build, from scratch, your own working valve radio! The kits I provide start with a simple AM Crystal Radio which builds up, in stages, to a fully working valve radio! Its the best way to learn how valve radios work and onwards to how to fix them! JOIN THE SCHEME FOR DETAILS!
RESCUE SERVICE AVAILABLE IF YOUR REPAIRS GO WRONG!