Welcome to
The Vintage Radio Repair Shop
For all your repair, restoration and servicing needs for Vintage Valve Radio
Telephone 0161 285 1600 Email: info@vintage-radio-repair-shop.co.uk
Based in Stockport, Cheshire N.West England but offering Nationwide Service!


Formerly Dab Hand Radio.. Same people, new name! We DO NOT repair DAB Radios!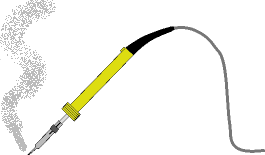 The Vintage Radio Repair Shop 2020






RADIO SERVICING & *MINOR*REPAIRS inc 'Standard service & Safety Check' = £125
Waxy capacitors replaced, new fused mains lead fitted, valves tested and replaced (most valves cost included, its just 'difficult' to source valves which incur extra cost) resistors checked, tuning gang service re-strung if required, all internal parts checked and replaced if required plus sundry adjustments and re-alignment, dial lights etc.
VAT included and 12 Month Guarantee
FULL REPAIR AND RESTORATION = from £225
This includes all that is included in the Standard Service and Safety Check
as above but each customer will be advised by estimate of any potential further costs. These might include new valves and/or difficult to source
parts. Some sympathetic restorations require extensive re-building work.
Customers will be advised by estimate.
THIS OPTION INCLUDES attention to the radio case. Restoration of the wood and/or bakelite plus repairs/repolishing as required. Most will be refinished in Danish Oil/Varnish
VAT included and 12 Month Guarantee
DAB/FM/AUX CONVERSIONS from £325
DAB/FM/AUX + INTERNET CONVERSIONS from £375
THESE OPTIONS CAN ROUTE THE DAB/FM/INTERNET SIGNALS THROUGH THE VALVES! KEEPING IN TOUCH WITH THEIR WARM SOUND… NB Only available on valve radios with PU or GRAM facility!!***
VAT included and 12 Month Guarantee
DAB/FM/AUX/Internet conversion to your old vintage radio case with modern internal components but retaining some originality and that warm sound….
NB= Modern internal rebuild = from £225
VAT included and 12 Month Guarantee
DAB/FM wIth Bluetooth £265 plus shipping
BLUETOOTH your old vintage radio case! This includes using the original internal speaker (keeps that rich sound!) And incorporates the exisitng on/of switch = from £85
VAT included and 12 Month Guarantee

SHIPPING… All prices above are subject to shipping costs via courier from £20 per item inc packaging.
NB.. Due to potential risk of damage caused by modern mechanised shipping systems PERSONAL DELIVERY AND DROP OFF TO THE WORKSHOP IS PREFERRED. Its worth it in the end! Sometimes I might be able to meet up half way etc at a nominal 35p per mile plus a cup of coffee!


To Place an Order please use the Contact Us form to let me know your requirements and shipping/delivery details.
There is an approx two month or sometimes sooner minimum waiting list from placing an order..
TO PLACE AN ORDER A £50 deductible DEPOSIT is required.
Please use the CHECKOUT facility to the right of this box..


HOME ABOUT GALLERY TERMS & CONDITIONS CONTACT US MEMBERS AREA






MEMBERS AREA..
Considering doing it yourself???
Advice and Help is available by becoming
a Member!
CLICK HERE FOR DETAILS
PRICES CORRECT AS OF MARCH 2020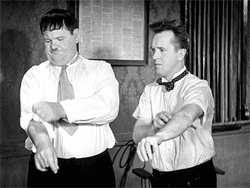 FANCY DOING IT YOURSELF??