Vintage valve radio repair, restoration and rejuvenation! BEAT THE DIGITAL SWITCHOVER
Add DAB, FM or Internet Radio to your cherished valve radio!! All work GUARANTEED!!!

The DAB HAND RADIO WORKSHOP
Vintage Valve Radio Repair in North West England


DAB HAND RADIO
INFORMATION..

Amateur
Radio..
FOR INFO!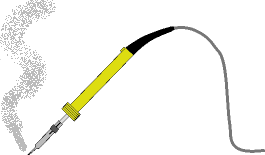 STOCKPORT CHESHIRE TEL: 0161 285 1600 EMAIL: info@vintage-radio-repair.co.uk Find me on GOOGLE MAPS!

To navigate this site SCROLL DOWN TO SEE MORE! Click each Box for further information!
To contact me use this MESSAGE BOX

I'm Dave and welcome to DAB HAND RADIO!
If you are looking for someone to repair, restore or rejuvenate your cherished old valve wireless set, you have found the right place. All work is guaranteed. I have a staggeringly long waiting list but please use the Message Box below to contact me, or email/telephone if you have a Project in mind. Repairs and Servicing to the highest standards by a dedicated craftsman! Every job is special! Customer satisfaction paramount!
Dave Shaw
Live WEBCAM! What's on the Bench today? For detailed photos and more 'Tales from The Bench' go to the
Dab Hand Radio Facebook Page
On The Bench Today….
BUSH DAC90 Servicing for Ms SO of Lancaster.
Many more photos on FACEBOOK!! Find and 'Like' my page!!!

















Radio Restoration..
What that means..

DAB/FM
Internet Conversion
Your OPTIONS?

Radio
Servicing
Safety..
Old radios can be dangerous!




PRICES and
Waiting time..

PLEASE TAKE TIME TO READ THIS!!!!
The Current Waiting List NEW FOR 2017!!
This REPLACES the 2016 Build Schedule
As many past customers will know, DAB HAND RADIO operates on a 'hobby business' basis. If you are looking for speedy repairs I'm afraid you'll have to look elsewhere. A combination of ill health and grandchildren (childcare!) has conspired to limit my Workshop days considerably (down to 3 now). To be honest I'll admit I'd bitten off more than I can chew during 2016 so my 2017 New Year's Resolution was to say 'No' more often!
I'm currently clearing my backlog in strict order (SEE BELOW) which replaces my old build schedule. Those of you who have been waiting such a long time, I hope will understand, setting dates and time scales just doesn't work for me! As many Generals have said any Plan for Battle goes out of the window as soon as the first shot is fired….
Priority now has to be given to customers waiting a considerable time.
DEPOSITS… I'm TAKING ORDERS NOW!
I hope potential customers will understand but because of the length of the list and my 'slow radio' approach I have in the past hesitated on taking deposits to confirm work. I hate to have people waiting and disappointed when the work isn't off the bench at speed. The Order Book has been closed since September 2016 but as of February 2017 is OPEN again. Please accept that the wait could well be up to 18 months or more. All deposits are put in a holding account and are returnable should you change your mind or I fall off my perch.
There is a valid reason for the above 'deposit' arrangement… I get several enquiries per day about potential work and often I get very enthusiastic customers who agree to sending me their radio or paying a deposit and then just 'disappear' and I never hear from them again! I'm okay with that and I do love talking with people about radio but I'm sure all will appreciate that I can't plan and buy in spare parts or allocate my limited time without a gesture of firm commitment. Hence its a (respectfully!) 'put your money where your mouth is' kind of situation!
REPAIRS, SERVICING and SALES..
DAB HAND RADIO is still a business and I do have to have a cash flow! Hence small repairs, servicing and sales will not be affected so please don't hesitate to message me or have a chat and I'm sure I will be able to help! One day per week (Wednesday) is set aside just for repairs.
* A major project is a complete vintage radio restoration from scratch. This also includes DAB/FM/Internet Conversions!
Before you contact me......
I'm very happy to chat to you about your radio requirements and my advice is FREE and happily given!!
Please Note:
I DO NOT repair FM/VHF valve radios (too young!) radiograms (too large to get into the workshop or to lift & transport!) record players (too mechanical!) tape decks (same as record players!) transistor radios (horrible things!) car radios (I know a man who can...Ring me!) or DAB radios (feeble silicon chips!).. I tremble too at any Philips radio as they were a nightmare!
In fact I ONLY work on valve radios pre-1955'ish!
Best wishes and I look forward to hearing from you!
Dave Shaw
Major Project Build List 2017…

1. 'Navy Lark' Fullotone
2. Atwater Kent Conversion Mr A M
3. PYE 'PB' Radio/Amp Conversion Mr. G B. (Bristol)
4. Philco Peoples' Set Mr P.W (Market Drayton)
5. Cossor 'Melody Maker' Mr G. L. (Runcorn)
6. Rincan Table Radio Mr W.
7. Bush DAC90A Conversion + Sierra Mr. J.M. (Mosside)
8. Lancaster Bomber Radio Bluetooth Mr D.S. (Marple)
9. HMV Mr G. M. (Boston)
10. Mullard Radio Conversion Mr W (Dublin)
11. Philips table Radio Conversion Mrs W. (Chasetown)
12. Murphy A168 Restoration/conversion Mr I.T. (Edgeware)
13. Mr D Phelan Restoration EKCO A22 (Cumbria)
14. PYE PB Conversion The Blackbird Pub, Essex.
15. ( )
16. ( )
If by some chance your name/details are not on the list above please contact me asap. I may have lost your Order! (Oops.. The time around last April when my first grandson was born was just a little hectic and now somewhat of a fog!) )
This arrangement firms things up and helps me plan. For every ten enquiries usually only one becomes a firm order without the commitment of a deposit. I have over 2500+ followers on Facebook and an average of 50+ hits per day on my website. The demand is HUGE!
I could put my prices up but that seems unfair to many and I don't run Dab Hand Radio for the money but the fun!
I hope the above isn't confusing so to reiterate…
Basically an 'expression of interest' won't be a FIRM order unless a DEPOSIT is paid and that decision is yours, the customer, and it may mean the job might not be completed up to 18 months after that initial payment.. Hence please consider the above carefully and by paying a deposit you agree to wait your turn?
SERVICING/REPAIRS/SALES..
These are unaffected and will continue to be done in the background to the above projects. I have two workbenches in use and only one is under the web cam.
LEGACY Items.. These are radios that have been in my loft and either I've not heard from their owners/ I've lost details concerning their repair/restoration/its not been practical to effect any repair/project.
1. A Marconi belonging to a Mr J.B. In the Wirral Contact details lost. Please email/phone me?!
2. HMV 1125 Mr D. Birmingham (Will be finished as soon as I can!!)
3. A Hungarian large table radio belonging to a gentleman in Burnley. Estimate given but refused/radio not collected and I can't dispose of it (Trading Standards!) Please contact me! I've had it stored in my loft three years.

CHECKOUT BOX…. PLEASE PAY HERE!




A mix of sound from ham radio, whatever old film or TV I'm watching and even the radio being worked on!
NB Some old films have dubious language! I apologise in advance if any profanity is heard!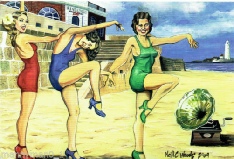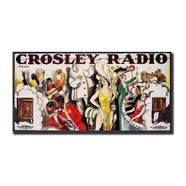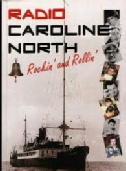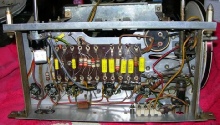 ALL RADIOS FULLY RESTORED WITH 12 MONTHS GUARANTEE!!
What this means…
All wax coupling and decoupling capacitors replaced.
All resistors checked for signs of burning or deterioration and replaced if needed.
Only Class X or Class Y high voltage capacitors used.
Electrolytic capacitors replaced where necessary.
Loudspeaker checked for cone damage and sound quality and replaced if needed..
All tuning gang mounts and rubber grommets replaced if needed.
All weak or perished wiring replaced
Valves tested and replaced as required.
Dial lamps replaced with modern + new transformer for added brightness. (FITTED AS STANDARD NOT AN OPTIONAL EXTRA!)
Dial drive cord replaced if worn.
All switches, potentiometers and valve bases cleaned and lubricated, dial drive pulleys, tuning capacitor bearings, all oiled.
Full oscillator, RF & IF alignment done.
New mains lead, plug and 3amp fuse fitted.
Soak tested before sent to customer.
PLEASE ALLOW UP TO 10 working days for delivery.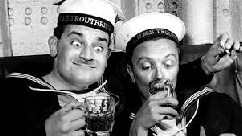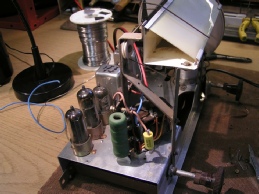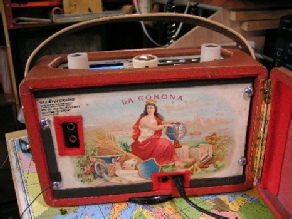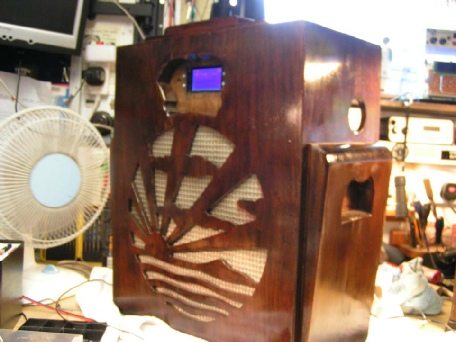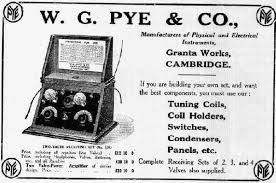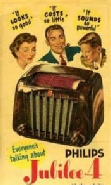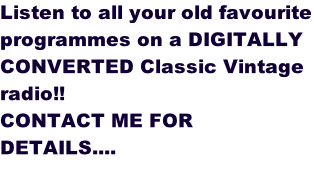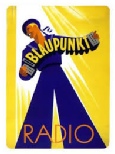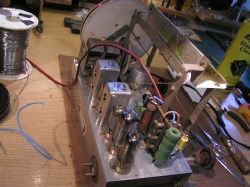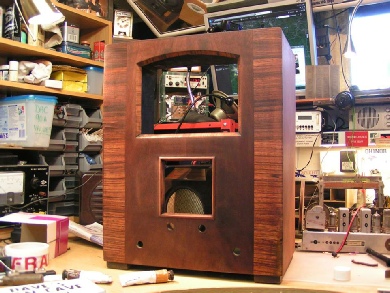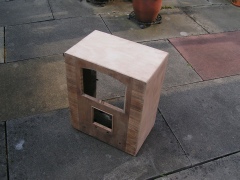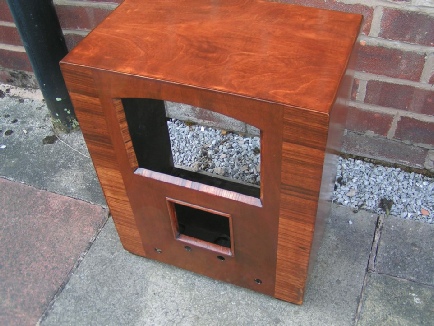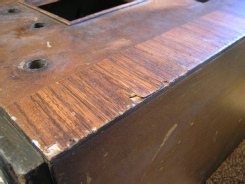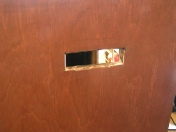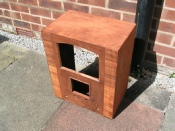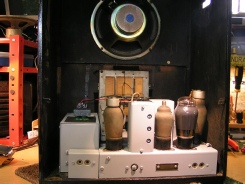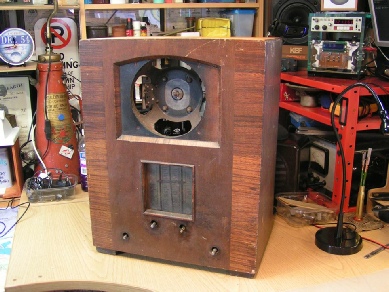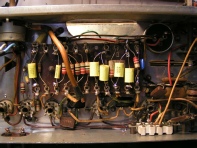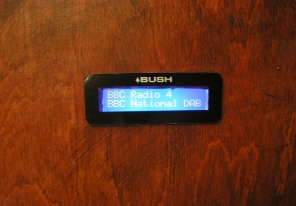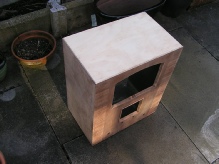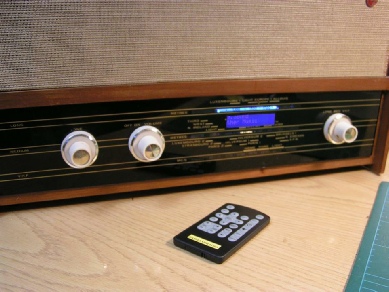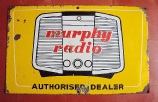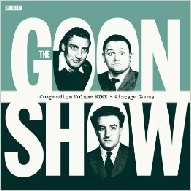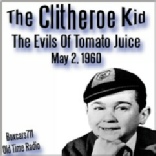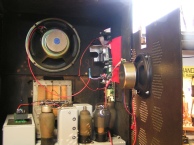 Radios FOR SALE!
These radios are available NOW!
12 MONTHS
GUARANTEE!
List Updated August 30th 2017
BUSH DAC90A (Original, LW/MW Fully Restored) £175 plus £30 shipping
DAB/FM Version £285 plus shipping *
DAB/FM/Internet version £355 plus shipping *
* Built to Order, allow 3 weeks delivery
BUSH DAC90A IVORY Available NOW! (Original MW/LW) £185 + Shipping (£30) SOLD

ADDITIONAL JOBS CURRENTLY ON THE BENCH!
Look out for these under the web cam! In addition to the big conversion Projects I'm also building simple BUSH DAC90 conversions and repairs/servicing other customers radios!
1. Bush DAC90 Being serviced for Ms S O Lancaster.(Currently under the cam)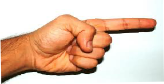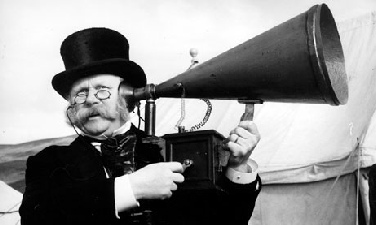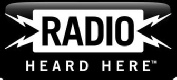 BUSH DAC10 DAB/FM Available NOW! £265 + Shipping (£30)
DAB/FM/INTERNET RADIO Version £355
SERVICING…
NB THE radio must be working for a Service! If its not working its a REPAIR!
My STANDARD SERVICE includes: Safety check, wax capacitors replaced and all minor repairs carried out. Valves tested and replaced* New mains cord and appropriate fuse fitted.
£85 plus shipping (or drop off at the workshop for free) * Valves replaced at extra charge if required.
FREE ESTIMATES ON ALL REPAIRS! Fair rates and often cheaper than a new radio! Let's keep valve radios going!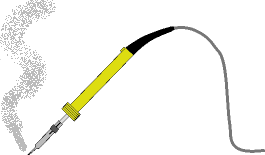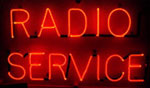 On The Bench NOW… Work started on Feb 1st 2017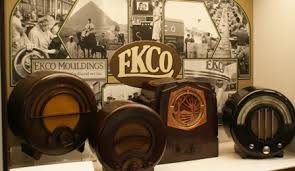 I offer full restoration, safety checks, servicing and repairs to valve radios Pre-1955. I can also convert your old valve radio to receive DAB,FM and Internet radio broadcasts… RING ME!
I offer valve radio restoration, servicing and repair on all valve radios pre-1955, and offer conversions for them to receive DAB/FM/Internet broadcasts! MESSAGE ME!

CHECK OUT THE CURRENT BUILD LIST BELOW!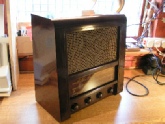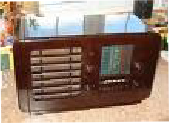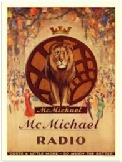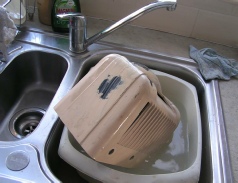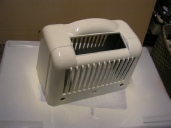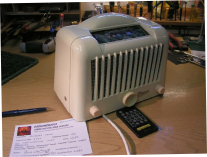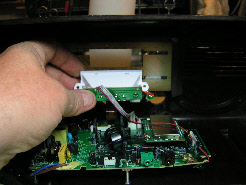 The 12 month guarantee on a 70 year old radio shows how confident I am that you will be very happy with your purchase. Beware of untested, not safety checked and allegedly restored radios found on auction sites at inflated prices. Most are a serious fire risk! All my radios are thoroughly tested, all old waxy capacitors removed and replaced with modern high voltage types, all valves tested and replaced if needed. The radio is aligned and the case polished to a high standard with all scratches and marks removed as far as possible. The usually dim dial lights are up rated via a small transformer to give a wonderful 'classic radio' glow at no extra cost. ( This modification is safe and can be removed if the customer would like total originality)... The radio has a new appropriately fused mains lead fitted.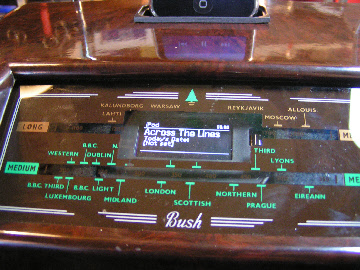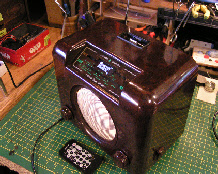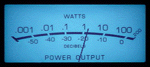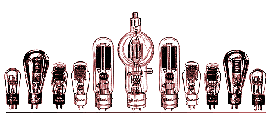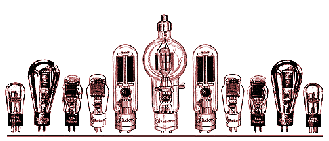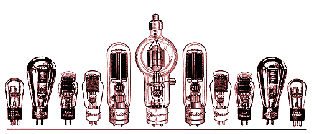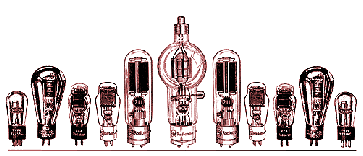 The 'yellowed out' text below indicates work on bench NOW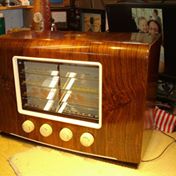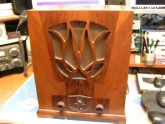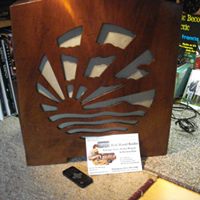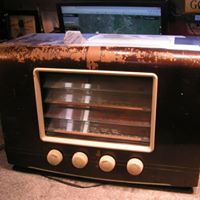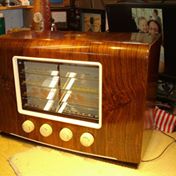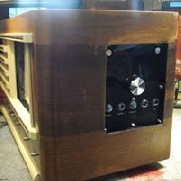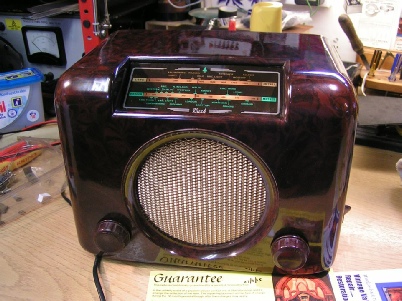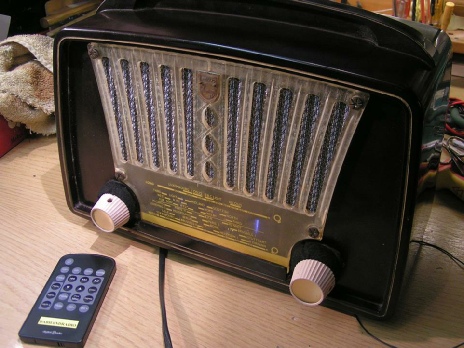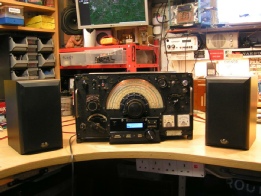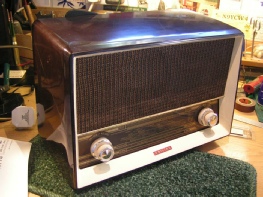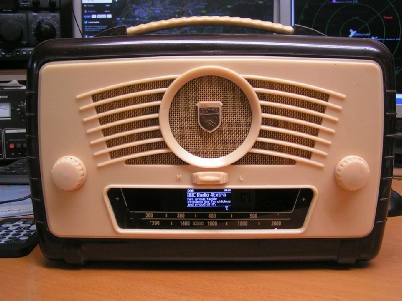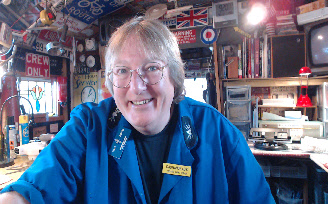 Some of my past work! I'm not quick so the waiting list can be well over 12 months but the quality is total! RING ME or EMAIL for a chat!